The driveway pipe is installed and the boat is in the driveway.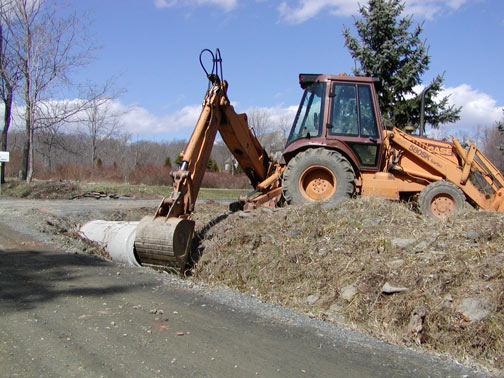 Last Tuesday Ernie came by and installed another 8 foot section of concrete pipe at the entrance of the driveway. This took him longer then expected because he ended up having to rent a jack hammer to break up a big rock that was under the existing piece of pipe. After installing the pipe he filled in the ditch with gravel. He was short on the gravel by about three wheel barrels full.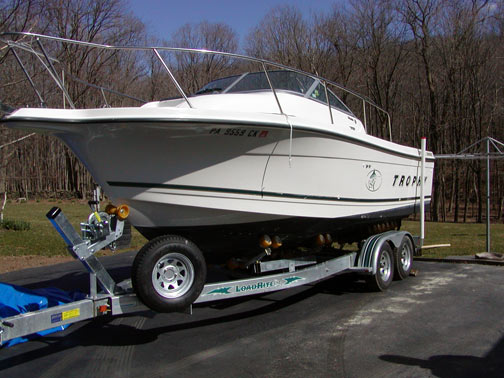 On Saturday morning Jim and I went to pick up the boat from Highway Marine in Quakertown. The truck handled the towing well. Getting the truck and trailer in the driveway was a challenge, even with the extra length of pipe. I tried to back it in about five times, and then Jim tried about another five times before he finally got it in.
On Sunday Ernie stopped by with the extra gravel to fill in the rest of the ditch. This should give us an extra couple of feet to swing the trailer around. In any case the boat is at the end of the driveway and the shrink wrap is off. Now all I have to do is remove the old registration decals, wash & wax, change oil, replace batteries, replace propeller, replace zincs, bottom paint, install stereo, etc……$$$$.