Cape May Fishing Report June 6, 2009
Bill and yours truly left the Flemington area around 6:00 AM. We drove down in separate vehicles, and were down in Cape May by around 8:30 AM. We left the slip at around 9:10, and headed out the Cape May canal, heading towards the Maih Mall Lighthouse, which is a bout a 14 mile run up the bay. The seas were calm and we are had the lines in the water by 10:15 AM. We didn't have much of a drift at first, but the tide started moving out a short while later.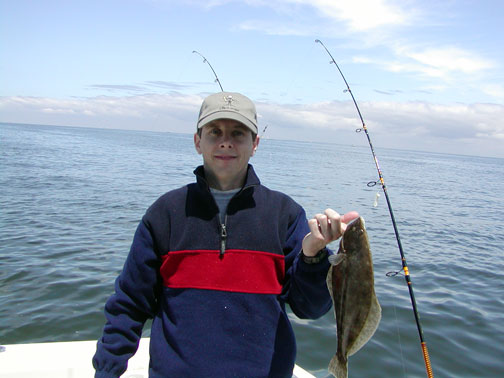 The water temperature was around 66 degrees, and the wind was from the North, but had changed over the course of the day. The drift was originally running from North to South, but became more Easterly after a while.
We ended up with about 10-12 throw backs, two of which were over 17 ¾ inches, so they were just short of the limit. We also had one keeper that was around 19 inches. Bill also caught 2 skates.
The ride back in was just as smooth. We left the fishing grounds at around 2:30 PM, which was around low tide. The hydraulic pump on the outdrive was working so I was able to raise the motor. However I think the alternator may have took a dump, battery one lost its charge and the volt meter was running low.
When we got back to the slip we filleted the fish, and Bill took a look at the alternator.Later I cleaned the boat and went for sushi at the Harbor View. On Sunday morning I removed the alternator and gave it to Randy to test and repair.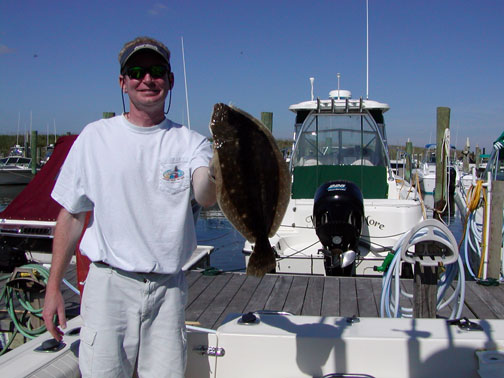 Here's the after shot from Sunday evening.