Cape May Non Fishing Report June 25, 2010.

I headed down to Cape May Friday evening; I was there by 11:00 PM. I stopped in at the Harbor View for a drink, and then retired to my luxurious state room for some shut eye. I got up early Saturday morning and puttered around town for a couple of hours. I was back at the Marina by 8:00 AM, and went to see Jeff from RJ Marine service. He told me they didn't do anything on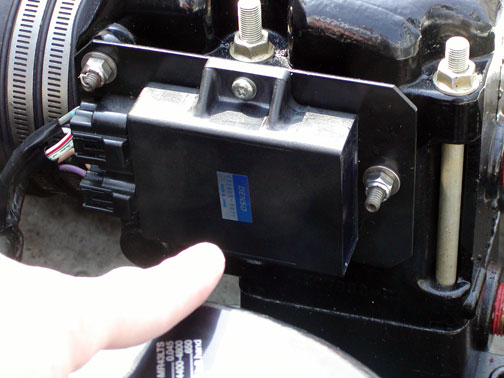 the boat, but he had the new ICM unit. We replaced the unit and I took the boat for a test spin. The audio alarm never sounded during my 30-40 minute test run. My only concern is the audio alarm is supposed to go off when you put the key in the "On" position, so I may replace the Oil Pressure alarm sending unit too. But I think the boat is good to go. Here's a pick of the new ICM unit, a.k.a. the black box, a.k.a. another anther bunch of $.
After the test spin I went to get some drinks and a case of beer for the guys at RJ Marine. Earlier in the week I had read on the Bass Barn that George Poveromo from ESPN's show
George Poveromo's World of Salt Water Fishing
would be in town to present the winners of some contest with their new Mako boat. So I as I drove by Snug Harbor I slowed down and sure enough there was George standing next to a new Mako boat. There were only a 5 or 6 people around so I pulled in and walked over. The people talking to George were the winners and their friends. After a while I introduced myself to George and asked if he would be fishing in Cape May this week. He replied "No" he was flying back to Florida, and with any luck would be heading to Bimini this week. He said he may be back in Cape May to try some Bluefin Tuna fishing the first or second week in August. After chatting for a while I asked if I could have someone take a picture of us, he said "Sure". Here's the picture of me and George Poveromo.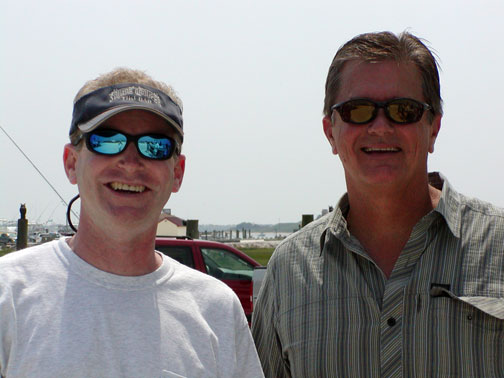 The rest of Saturday was spent doing maintenance on the boat and consuming some Frosty Beverages.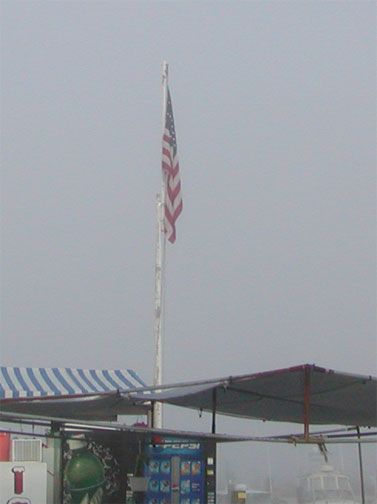 Since the boat seemed to be in good working order again, I planned to go flounder fishing very early on Sunday Morning.
When I got up the winds were calm and the flags were barely moving, which is normally a good thing.
However when the fair is stagnant you often have another issue, Fog. So I cleaned the boat up a little on Sunday morning and headed home early.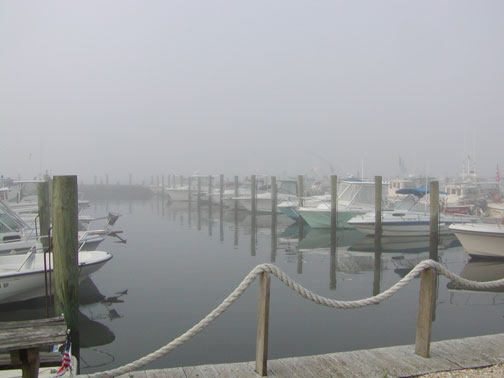 Next weekend is July 4th; hopefully I will get out fishing for the first time this year in my own boat.