End of Season 2010

I kept the boat in the water until November 6th this year. We only got out Striper fishing once on October 30th. I started off in The Rips and then moved to C&B, didn't have a bite all day. So in summary the grand total of legal size keeper fish landed on Offshore Bites this season was Zero, Nada, Goose Egg….
After we got the boat on the trailer we stopped in at the Harbor View for an early lunch. They have started dredging around the docks at the Harbor View. They have pipes stretched all the way from the Harbor View past the Bree Zee Lee marina to the empty lot next to the Bree Zee Lee. I asked Capt. Fred how long it would take to dredge the entire marina, he said 4-5 weeks.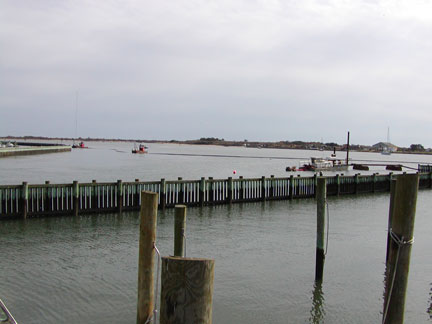 Dredging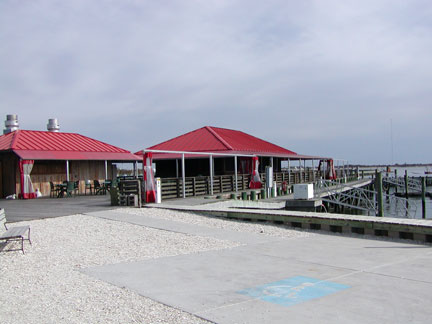 A Sad Sight.
Now let's review the repairs and maintenance done on the boat this year. A new starter motor was installed, gimble bearing, new impeller on the outdrive, new wash down pump, new macerator pump, new Ignition Control Module, a new transducer, new bolts on the swim platform, new stereo, water temp sending unit, and new Ison Glass for the front window. I probably burned about 250-275 gallons of fuel during the season. Those are the items coming to mind as I write this. I also worked to resolve the sonar issues on the boat. I need to replace the forward bilge pump and will do that over the winter. So I spent a lot of money and didn't catch any keepers, but I'm not deterred.

When I got home I winterized the boat. A neighbor of mine offered me winter storage in his heated outbuilding, so in theory I didn't have to winterize the boat, but better safe then sorry. We had to cut the pipe for the anchor light to get the boat in the building, the door is 12 feet high and the anchor light was too tall to fit in.