July 23-24 2006, Rain, Small Craft Warning

This weekend was a washout. NOAA had a small craft warning posted for most of the weekend. So I used my free time to build a cal-custom rod holder that I can attach to the dock. The PVC pipe was imported from Italy. I also spooled up my new Shimano TLD 25 reels.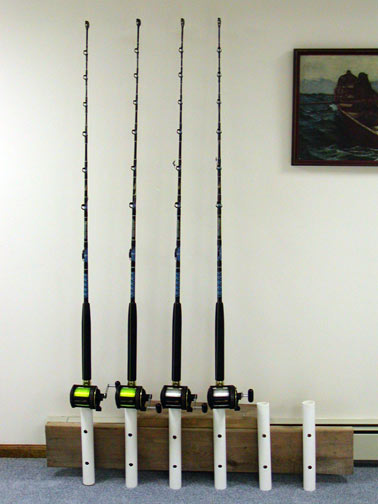 On Friday evening a bunch of us went down to Lambertville to help Capt. Randy pick up some new vessels for his growing fleet. He added a small 12 ft skiff with an 8 hp motor, and 2 jet skis. The new vessels are all used, but I think he got the deal of the year for the package.