Sept 9-10 2006, Family Day
On Friday evening my Sister, Brother-in law, and Dad followed me down to Cape May. We hit the most traffic we've had all year on the way down, and the ride took over three hours. We finally arrived and I showed them to the La Mer hotel where they were spending the night. Then we headed over to the Harbor View for some dinner. We had a drink on the deck while we waited for a table upstairs. After dinner I showed them the boat, and then took them back to the hotel.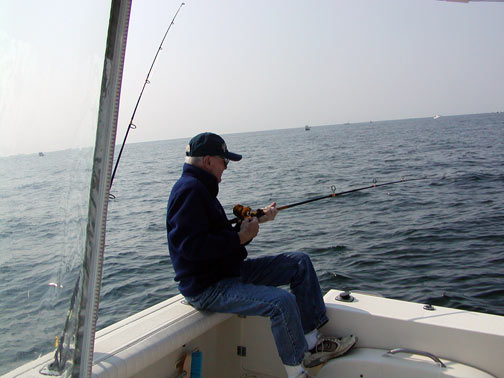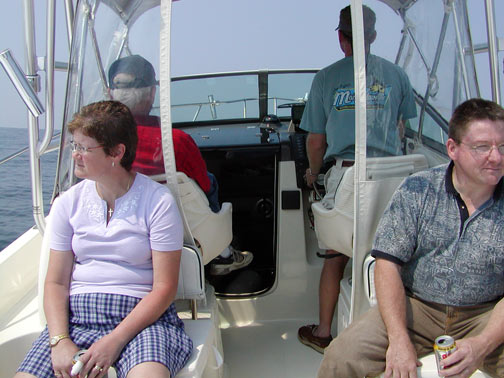 The weather was perfect on Saturday morning the seas were fairly calm. We headed out of the slip at around 9:20 AM. We decided to try the Cape May reef. I think everyone caught a fish, but we only had two keeper fluke. The rest of the fish were Sea Bass and Sea Robins. Jim was on hand also and was a great help, since it's been a while since the rest of the crew had been out fishing. We met up with "Just One More" out on the reef. We packed up at about 1:00 PM and headed back in. We took the scenic route around the Cape May Point and back in the canal on the bay side.
We planned to fish on Sunday also, and made the attempt, but the wind kicked up and the waves were getting pretty rough so we turned around and headed back for the docks. Jim and I spent the rest of the afternoon cleaning up the boat, and adjusting the dock lines.