Aug 19 2006, Secrets of the Old Grounds revealed
On Saturday Capt Randy took the "Just One More" to the Old Grounds for the first time. He hired a professional guide to show him the good spots, OK well he had Capt Dave M. on board and he goes to the Old Grounds quite often. They spooled up some reels with spider wire on the way out, because there's a tendency to get stuck on the rocks out there.
The trip paid off, especially for Capt. Randy who got his first keeper size fluke in quite some time. I believe they caught 6 keepers and had another one donated to them at the docks. I think Capt. Randy caught 5 off the keepers.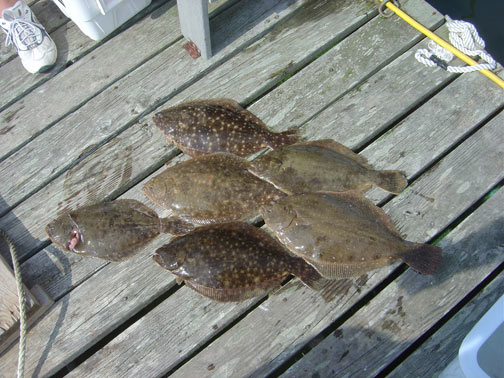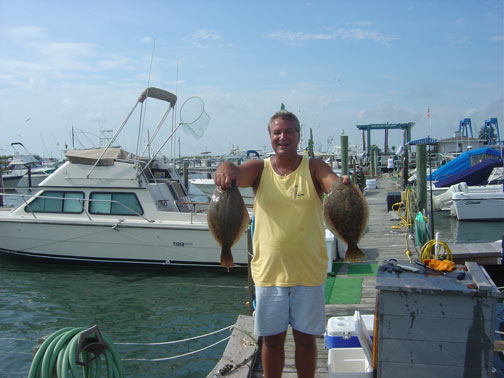 I
I also just checked the Mid Atlantic 500K website and Capt. Andy and the "Island Girl" are sitting in second place in the Blue Marlin category. There's still a few days of fishing left.