Cape May Fishing Report Week of Aug 10-16, 2008
Capt Dave and Chuck hit the Old Grounds on Weds and Saturday and finally got into some decent keeper fluke. They had nine keepers on Weds, and Chuck had four keepers on Saturday. The biggest fish was 26 inches; they need to be 18 inches to be a keeper.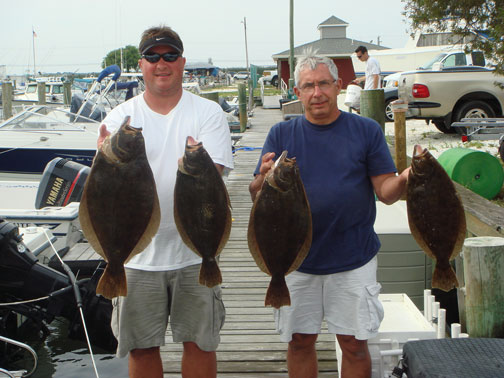 Capt. Randy and Jim and John stayed a little closer to Cape May, but they didn't get any keepers.

Capt Chris stayed home and he didn't have any keepers either.
The Mid Atlantic 500K fishing tournament is taking place this week. I believe Capt. Andy is in the tournament again this year. You can check the results for each day on
MA500.com