Cape May Fishing Report June 28, 2008


We left the slip at 6:50 AM and headed to the Cape May Reef for the first time this year. The ride out was pretty smooth, large swells but no chop. We headed for the rubble from the Ben Franklin Bridge. When we first arrived there were only 5 or 6 other boats around but it was fairly early still. The water temperature was between 66-67 degrees, with a wind from the south. Low tide was at about 9:30, we had decent drift most of the day but it was slow at some points. To make a long post in the blog short, we didn't even catch a fluke at the reef. We picked up a ling cod, some skates, sharks and some small sea bass. We stayed at the reef until about noon. Then we headed back towards the inlet, and fished by the cans just off the coast guard station. Jim managed to catch a real short fluke while we were there but that was it. A few pods of Dolphins swam by while we were drifting over there. Capt Randy, Dave and his cousin also went to the Cape May reef and also came home empty handed; catching the same junk we had caught. We only heard of one keeper be taken at the reef on Saturday.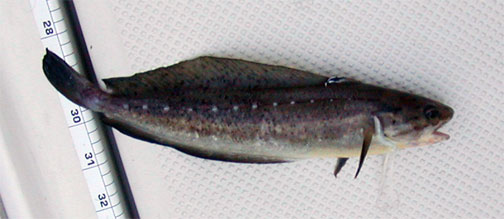 Saturday afternoon we stopped in at the Harbor View for the obligatory cold ones and sushi. They had most of the deck roped off for a private party, there was a wedding being held on the deck. They lucked out because the weather was perfect. Instead of arriving in a Limo the bride arrived in a big Ocean Yacht. If it was her yacht I was thinking of speaking up when the priest asked if anyone objected, just to explain why she might want to think about marrying me.
On Sunday I got up early and decided to tackle the broken horn on the boat. If you don't have a working horn and the police or coast guard boards your boat you will be ticketed. I had saw Capt Dave early in the morning and he pointed out where the horn on his boat was, so at least I knew what I was looking for. Mine was mounted in the anchor box. For a job that seemed like it would be pretty easy, it took a while because I stripped the head on the one screw, and it was a pain to get the old horn out.